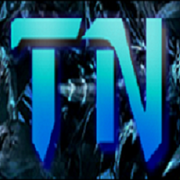 This article is considered archived because the commands or items it's describing are either no longer in use or have been deleted.

Additional Notes/Reasons: Old or Unused Feature(s)
Note that this information can change at any time.  This goes by the website usernames of the people.  If you have information about these clans that I'm missing, feel free to edit the page.  This is taken from [1] and the clan forums.
Rainbow Magicians
Edit
This clan is currently the largest clan on the server.  It is also the oldest clan that is still active on the server.  The Head-Admins of the clan are Head Admins or Admins on the server.
Head-Admins:
Edit
Erader
Emily Li
DarkMatt
Turk E. Giblets <Inactive>
Ruler471
Typhlosion
NobleCross
eubio3000
jc3833
arturjoymango
igottis
Thomas
ttr125man3
ZERo
feargal1717
Dalu77
icnery
Zilock64
dman04321
Biz
arielmich
goldpkey
dillian_picklepopper
abeyantChorus
M n' M
Engetsu
This clan is the oldest clan on the server currently, but it has disbanded before.
Dragoschamp
new
AwsomeBoomsmash
HMSK
QuickSilver
Edit
I don't know anything about this clan even though I created it :P :(  As well, I'm literally all the members.  Except for the one and Jondanger23.  
stigham
Yellow
Drago
the one
Jondanger23
Bulky Builders
Edit
They build for the server, apparently
Head Admin:
Edit
Scoo7er111
Tezarnin
princess celestia
Recruiters:
nobody
white guy
If you have any questions, comment below
Community content is available under
CC-BY-SA
unless otherwise noted.